We Work With You
Our team creates soups, sauces and sides that help differentiate your brand.
Our culinarians and food scientists have over 200 years combined food service experience. They will work with you to create ready-to-use or component dishes.
We know the restaurant and convenience store businesses. We work with you to ensure that our custom solutions are the best choices for your menu and your systems. We pride ourselves on providing accuracy, speed and flexibility whether supporting a small market test, LTO or a core menu rollout.
Quality
We use only the freshest, finest ingredients that meet the highest standards of quality.
A tour of our facilities demonstrates this emphasis. You will find yourself surrounded by the freshest, high-quality ingredients, being delivered daily. This devotion to quality hasn't wavered in more than 40 years of business.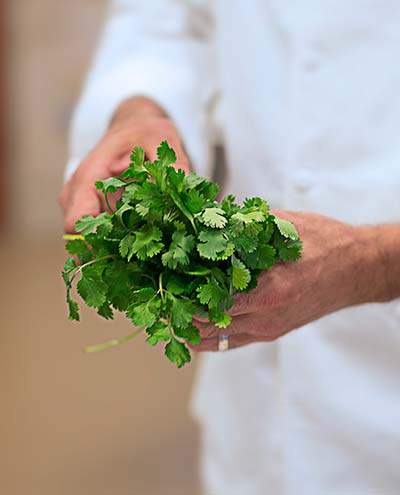 Facilities
Our Knoxville, Tennessee facility is located within 750 miles of 60 percent of the country's population.
This convenient location provides freight efficiency and guarantees that your food will arrive on time, every time. Our facility meets all USDA, FDA, SQF and HACCP standards and includes a state-of-the-art Culinary Center. From smaller market tests to larger national rollouts, we can deliver whatever you need.
We pride ourselves on being good stewards of the environment. Our green initiatives include recycling programs, energy efficient building design, and a state-of-the-art water treatment facility. We also strive to support area farmers by using locally sourced ingredients whenever possible.